Trade Watch is striving to create a trading community application that
allows anyone to obtain access to all of the information they need to make
informed decisions before engaging in stock, cryptocurrency, commodities,
or forex trading.

Founded in 2021, We set out with two simple goals:

• Make all trading information available to everyone at their fingertips.
• Trading should never get monotonous.

We're working hard to improve our efficiency, user-friendliness, and speed in
order to add more features that will make us the ultimate destination for
independent traders, trade enthusiasts, and trade-related content creators
to build their own communities and assist millions of traders around the
world.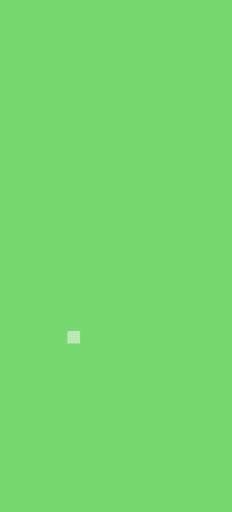 Seize every day, make
the best

financial




decisions you can.
Turn minutes into moments that matter
with a single app.
Did you know: Tradewatch covers 20,000 tickers information within
the single app.
In a single touch, get the most up-to-date stock, cryptocurrency, forex, and commodities trading news from the most trusted news organizations. In one spot, you'll find articles from over 200 trustworthy news companies, like CNBC, Zacks, Bloomberg, The Motley Fool, Fox Business, The Street, and others. The best way to stay informed!
STOCK, CRYPTO, FOREX
COMMODITY IN ONE PLACE
CROSS INVESTMENT GROWTH COMPARISON
With Trade Compare, you can now not only evaluate one of your stock or crypto investments but also compare it against other assets. Thanks to our unique comparison, you can now see the trajectory of a certain stock vs. crypto or FX trade over the last 1 year. For stocks, we additionally show you the company's dividend frequency, past dividend date, dividend amount, and predicted next dividend date.
We believe that you should only watch the videos that matter to you. In this day and age, picking out trustable videos from a reputable source can be daunting and time-consuming. Our mission is to move away from the noise and instead focus on offering our consumers high-quality videos that will teach them all they need to know about the next stock or cryptocurrency they want to buy or sell. We're the place to go for relevant & valuable investment videos.
STOCK, CRYPTO, FOREX
COMMODITY IN ONE PLACE
CROSS INVESTMENT GROWTH COMPARISON
With our Watchlist feature, stay organized, save time and easily manage all of your investment portfolios. Not only will you be able to view all of the investment tickers in one spot, but will also be able to create alerts for multiple currencies. Combined with our news, videos, forums, and surveys we will help you rapidly take your investment monitoring to the next level in no time.
Maintain a competitive edge by truly understanding what the other traders are vested in. Trade surveys allow you to create one to multiple questions to help you find out exactly what others want and expect. With survey analytics, creators can now download or receive emails with an excel copy of the results.
SURVEY ANALYTICS WITH RESPONSE TREND
SURVEY PER INVESTMENT CATEGORY
EASY EXCEL EXTRACT & EMAILS WITH SURVEY RESULTS
REMOVE SCAM/ABUSE BY BLOCK & REPORT FEATURE
QUESTIONS ANSWERED DIRECTLY BY TRADE EXPERTS
Trade Forums is a place where you can ask every question about general investing techniques, stock market, cryptocurrency, forex, and commodity trading, and get answers from other trade experts who have been doing it for years.! We want to establish ourselves as the go-to trading community where everyone can learn from one another on how to make sound investment decisions.
Connect, Read, Contribute & Engage
with other traders worldwide.
Trade Forums are Coming Soon!
Get in the loop to reserve your spot. We'll send you an email when we launch
Join us & start helping people access to trade information faster.
Be a part of India's very own fintech startup and help traders around the world! 🌏
Flutter Mobile App Developer
Location: Chennai, Tamil Nadu, India (Hybrid).
Experience: 2 - 3 years.
Team: Development
Skills: Flutter, Firebase, Google Analytics, published in Google Play Store / App Store.
Backend Node JS Developer
Location: Chennai, Tamil Nadu, India (Hybrid).
Experience: 2 - 3 years.
Team: Development
Skills: NodeJS, MongoDB, GCP, AWS Serverless architecture and MySQL.
Location: Chennai, Tamil Nadu, India (Hybrid).
Experience: 2 - 3 years.
Team: Design
Skills: Figma, Adobe Creative Suite, Sketch, and InVision.
Want to join our team but can't find a job that matches your qualifications? Please send your resume and the department you're interested into info@tradewatch.in – we'll let you know when something opens up.
Want to get in touch? We'd love to hear from you. Here's how
you can reach us out.
Interested in knowing more about Tradewatch
or want to partner up with us? Just dial the
number below to speak with one of our agents.
Is your issue more than just a phone call? Don't
worry, just drop us an email with your concern
or questions, and we're here for you.
If you wanna give us feedback or have any feature request, feel free to write them directly to info@tradewatch.in